Sale!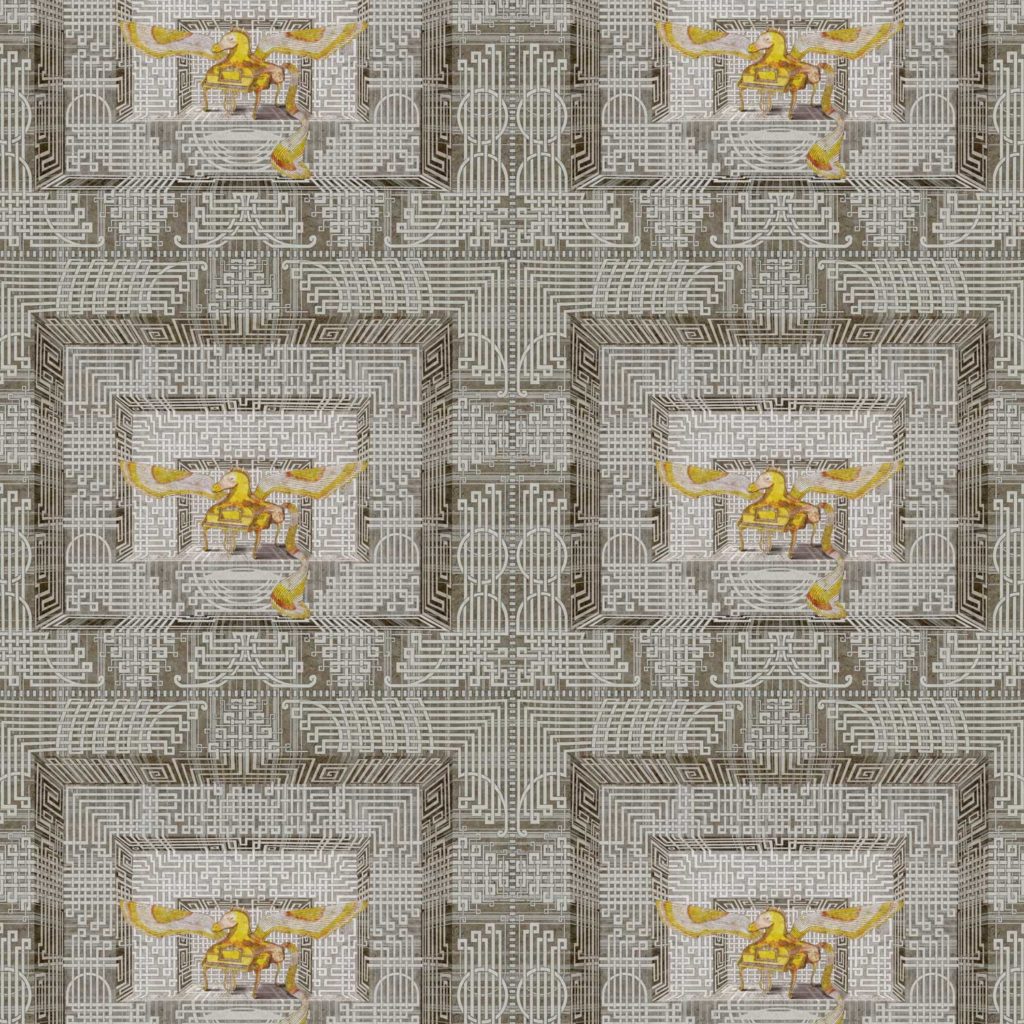 Golden Piano (Silver Lymer)
This is a graphic and urban wallpaper portraying a little musical horse, half pegasus and half piano, the keeper of the songs of the muses, inside his silver music box, a series of nested frames ornamented with a geometric matrix of silver threads. Printed in England on a smooth non-woven matt paper or on a silver lymer.
DETAILS
Performance wallpaper
ASTM TYPE II  Silver Lymer
Paper width 132 cm / 52″
Vertical Repeat 50 cm / 20″
Horizontal Repeat 61 cm / 24″
GROUND: Mat paper.
Washable
Standard glue
Straight match
Tear Sheet (PDF)
Instruction Sheet (PDF)