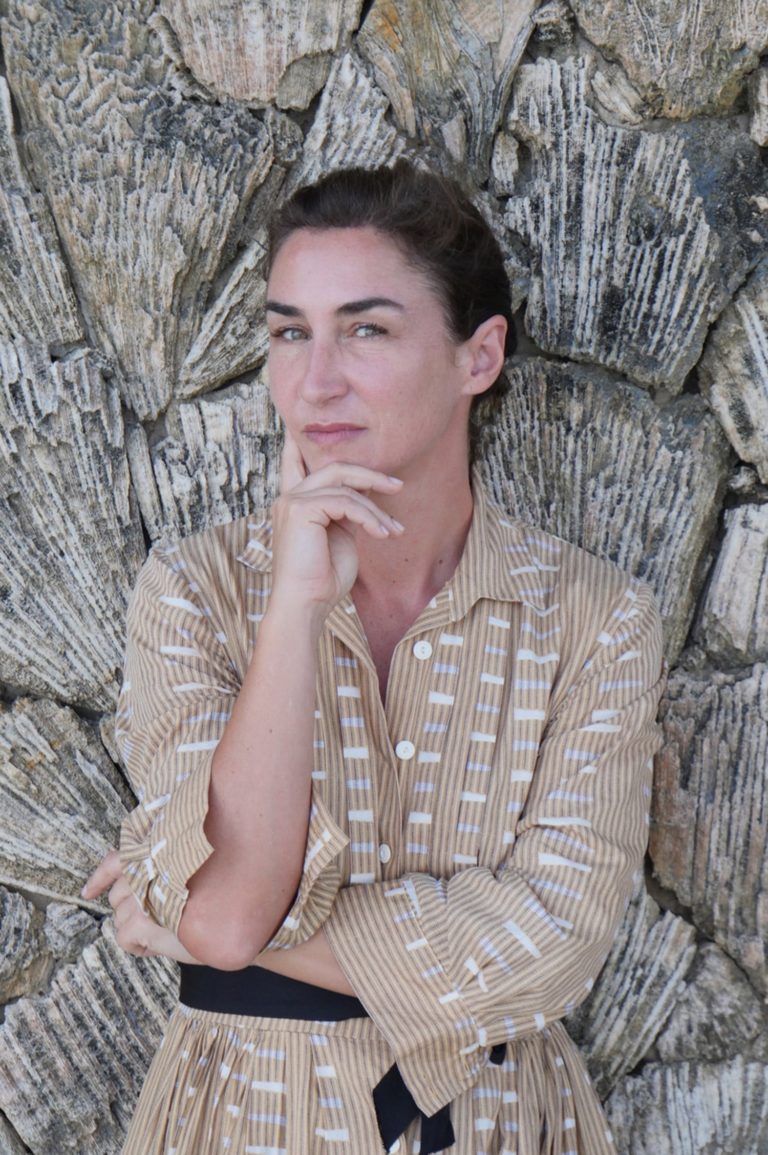 Jennifer Shorto Founded Her Eponymous Fabric And Wallpaper Company In 2013. Her Designs Are Informed By A Long-Standing Passion For Textile History, As Well As A Peripatetic Life: French-American By Birth, She Has Lived At Various Points In Brazil, Mexico, Paris, Brussels And London, Where Her Studio Is Now Based.
For Her Fabrics Jennifer Draws Inspiration From Her Own Extensive Collection Of Antique Textiles, Ranging From 17th Century French Brocade To Strip-Woven Cloths From West Africa. Bringing References From Handmade Textile Traditions Into Contemporary Prints And Weaves, She Hopes To Play A Role In Keeping Such Traditions And Their Spirit Alive. But Influences Are Myriad: So While The Designs Borrow From The Rhythms And Patterns Of Tribal Textiles, They Might Equally Bring To Mind The Patchworks Of Colour In A Paul Klee Painting. The Fabrics – Silks, Cottons And Linens – Are Woven In The UK And Printed In France And Italy.
The Wallpapers Are Born Of Fantasy And The Spirit Of Adventure. They Speak Of 18th-Century Voyages Of Discovery, Jungle Scenes À La Henri Rousseau, Or Meteorite Showers. Many Of The Designs Stand As Artworks In Their Own Right, Delights Lurking In The Details – But When Viewed From A Distance They Become Abstract Patterns, Seamlessly Complementing A Whole Room Scheme. Printing In The UK On High-Quality, Wide-Width Paper, Jennifer And Her Studio Harness Sophisticated Digital Technology To Achieve A Result That Recalls The Painterly Quality Of Old Techniques. Every Day Is A New Voyage Of Discovery.
Jennifer Has Collaborated With Decorators, Bringing Her Own Designs As Well As Antique Textiles To A Variety Of Projects. Her Work Has Been Featured In Publications Including The World Of Interiors, Vogue Living, US Vogue, AD And Elle Déco.