Sale!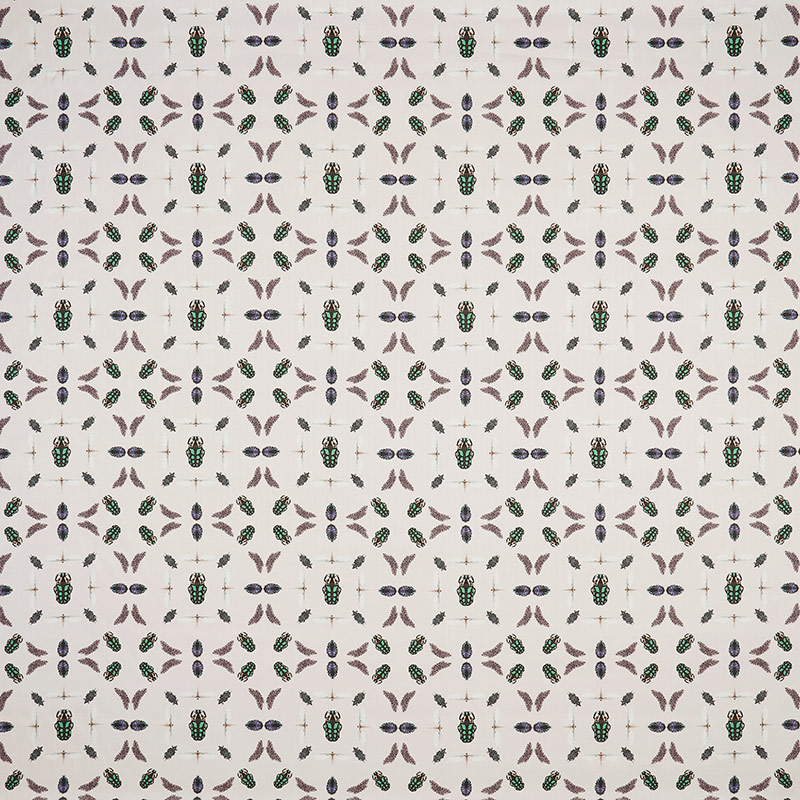 bedroom
dining room
living room
Emeralds (Linen)
Inspired by the illustrations of the 17th-century botanist and entomologist Maria Sybilla Merian, who travelled to Suriname and documented hundreds of species of insects and their food flowers. Emeralds is a geometrical pattern of jewel-like scarabs and other insects in emerald green and ultramarine blue on a neutral grey background. The arrangement of the little creatures in concentric circular and square formations echoes the highly decorative azulejo tiles of Spain and Portugal. Available as a wallpaper, or as a completely organic and sustainable linen woven with a light herringbone pattern.
bedroom
dining room
living room
DETAILS
Ref. code: EMERFAB
Linen 100%
Fabric width 140 cm / 55.1″
Vertical Repeat 22.8 cm / 8.6″
Horizontal Repeat 23.1 cm / 9″
GROUND: mat paper.
Tear Sheet (PDF)
SUGGESTED USE
light upholstery
heavy upholstery
curtains
dry cleaning