Sale!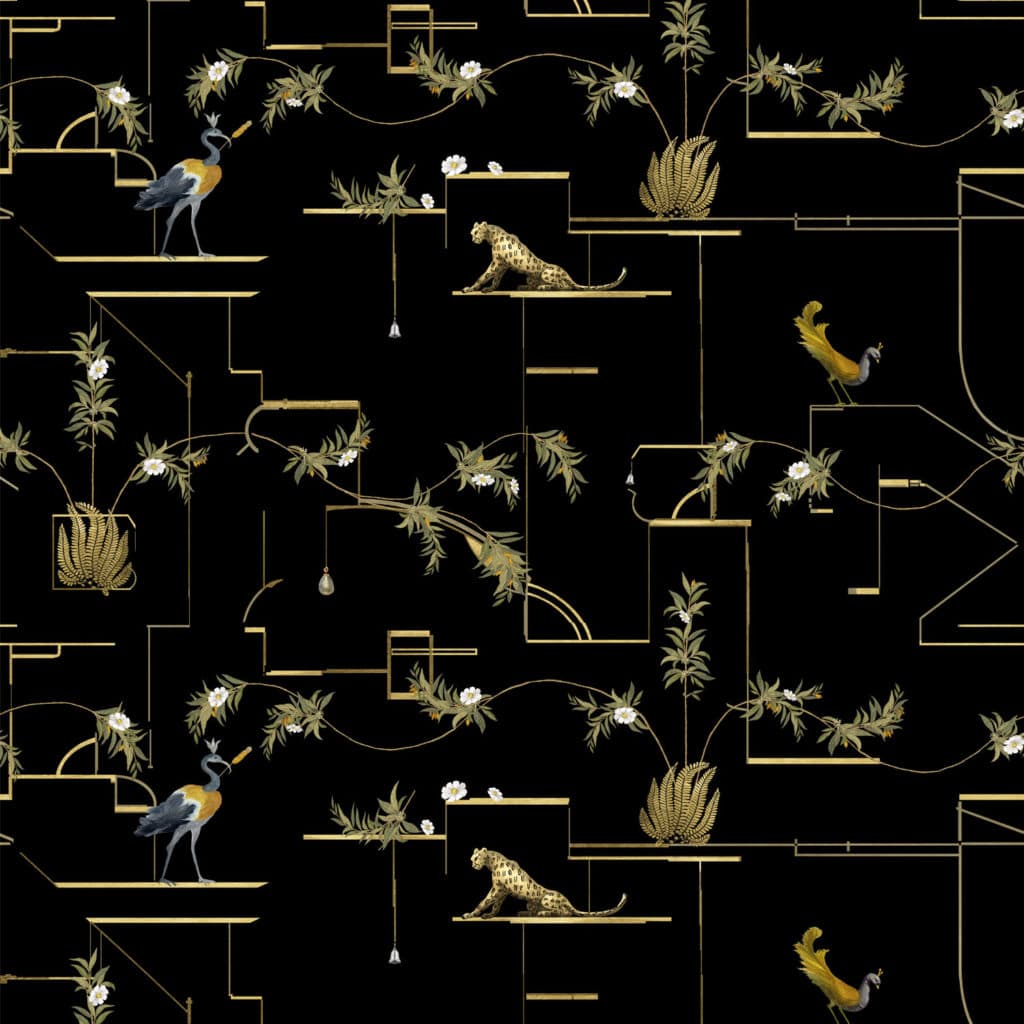 Pompeii Black
This wallpaper design is the result of impressions of Pompeii, Oplontis and the Archeological Museum of Naples. Out of these impressions was born an interpretation of the antique urban world, freely mixing roman frescoes with Art Deco influences distilling their stylish pertinence.
The animal features were hand painted and placed on a matt background of which there are 8 colour ways, while the gilded frame and the leafy branches allow the silver lymer background to faintly shine through and offer a metallic sheen.
DETAILS
Performance wallpaper
ASTM TYPE II  Silver Lymer
Paper width 132 cm / 52″
Vertical Repeat 80 cm / 31.5″
Horizontal Repeat 132 cm / 52″
COLOR: Pink, Blue, Green, Grey, Palm, Red, Purple.
Washable
Standard glue
Straight match
Tear Sheet (PDF)
Instruction Sheet (PDF)